Study in the UK
for up to six months
Everyone can study as a visitor for up to six months
Studying in the UK as a visitor
International students can study in the UK for six months or less as visitors. Students do not need a visa if they are from an EU or EEA country, or any other country on the 'non visa national' list below.  Other students need to apply for a Standard Visitor visa before travel.
Who needs a visa?
Students of any nationality on the list below do not need a visa to study in the UK for up to six months. All other nationalities need to apply for a UK Standard Visitor visa before they travel.
In both cases, students are able to study flexibly in the UK for up to six months. They are allowed to study at any institution that has an accreditation recognised by the UK government. All language centres that are accredited by the British Council for the teaching of English are suitable. Students are allowed to change course or change provider within the six month period in the UK.
The following nationalities can study in the UK without a visa, for up to six months:
Any EU or EEA country
Antigua and Barbuda
Argentina
Australia
Bahamas
Barbados
Belize
Botswana
Brazil
Brunei
Canada
Chile
Costa Rica
Dominica
East Timor
El Salvador
Grenada
Guatemala
Honduras
Hong Kong
Israel
Japan
Kiribati
Macau
Malaysia
Maldives
Marshall Islands
Mauritius
Mexico
Micronesia
Monaco
Namibia
Nauru
New Zealand
Nicaragua
Palau
Panama
Papua New Guinea
Paraguay
Saint Kitts and Nevis
Saint Lucia
Saint Vincent and the Grenadines
Samoa
San Marino
Seychelles
Singapore
Solomon Islands
South Korea
Switzerland
Taiwan
Tonga
Trinidad and Tobago
Tuvalu
United States of America
Uruguay
Vanuatu
Vatican City
Notes for students arriving without a visa
Students who do not require a visa to visit the UK can enter the UK through electronic passport gates (eGates) if they have a valid electronic chip in their passport. Alternatively, they will speak to a border officer who will give them a Standard Visitor stamp in their passport. The officer may ask the student about their plans, so the student should explain their intention to study and have the course confirmation letter to show as evidence.
Note that until 30 September 2021, visitors from the European Union can travel on national identity cards.
Students who need to apply for a visa
Students from any country not on the above list will need to apply for a Standard Visitor Visa before travelling to the UK.
Key facts: Standard Visitor visa
Visitors with a Standard Visitor visa are allowed to study in the UK flexibly during the validity of the visa, which is usually six months.
Students can study at any UK institution with a government-approved accreditation. All British Council accredited language centres are suitable.
Students can change course or change provider.

No minimum level of English required.

Students cannot work with this visa, but they can

volunteer.

The application cost is GBP95.
How to apply for a Standard Visitor visa
When and where to apply:
Students can apply for a Standard Visitor visa up to three months before they travel.

They can apply for the visa from anywhere in the world.
Required documents:
Students need a current valid passport with a full blank page available for the visa.
If the visitor plans to study in the UK during their visit, they should include a letter of confirmation from an approved accredited institution to show evidence of their plans. Students do not need to pay the full course fees before applying for a visa.
Details of where they plan to stay in the UK. If accommodation is booked through the school, details including cost should be included in the confirmation letter.
Evidence of enough money to pay for course fees, accommodation and living costs.
Certified translations are required for any documents that are not in English. See the guide to supporting documents on GOV.UK.
Students from some countries need to show evidence of a valid tuberculosis screening. Check the list of countries on GOV.UK.
Extra requirements for students under 18 years old:
Students who are under 18 years old must provide contact details for at least one parent or guardian in their home country.
If the student is travelling on their own they must have written consent from both parents (or one parent if they have sole responsibility) or their legal guardian. Ask the language centre for a template letter to ensure this meets the requirements.
If the student is travelling with an adult over 18 years old who is not their parent or guardian, they need to name the adult on the visa application. This name will appear on the student's visa. Two adults can be named on the application and the student must arrive with at least one of them.
Attending a visa application centre
After submitting the application form and required documents, visitors need to book an appointment at their nearest UK visa application centre to provide biometric data: their photo and fingerprints.
Check if local application centres are open
Most visa application centres are now open. Find a visa application centre on GOV.UK to check. If local visa application centres are closed due to Covid-19, it is still possible to start the process online. See ukcisa.org.uk for details.
Attending a visa application interview
Students applying for a Standard Visitor visa may be required to attend an interview. They should check their emails regularly, including the 'junk' folder to ensure they do not miss the invitation. Students can contact their language centre for advice to help them prepare for an interview.
Response times
Students can usually expect a response within three weeks. Some visa application centres offer a priority service for an additional fee, though service times are not guaranteed. Students should apply for their visa at the earliest possible opportunity, up to three months before their planned travel date.
COVID-19 INFORMATION
English language centres continue to welcome international students to the UK. The success of the UK's vaccination programme means students can travel with confidence. Some restrictions remain in place to keep everyone safe. There are different requirements for passengers arriving to the UK, depending on where they are travelling from. read more +
More on UK student visas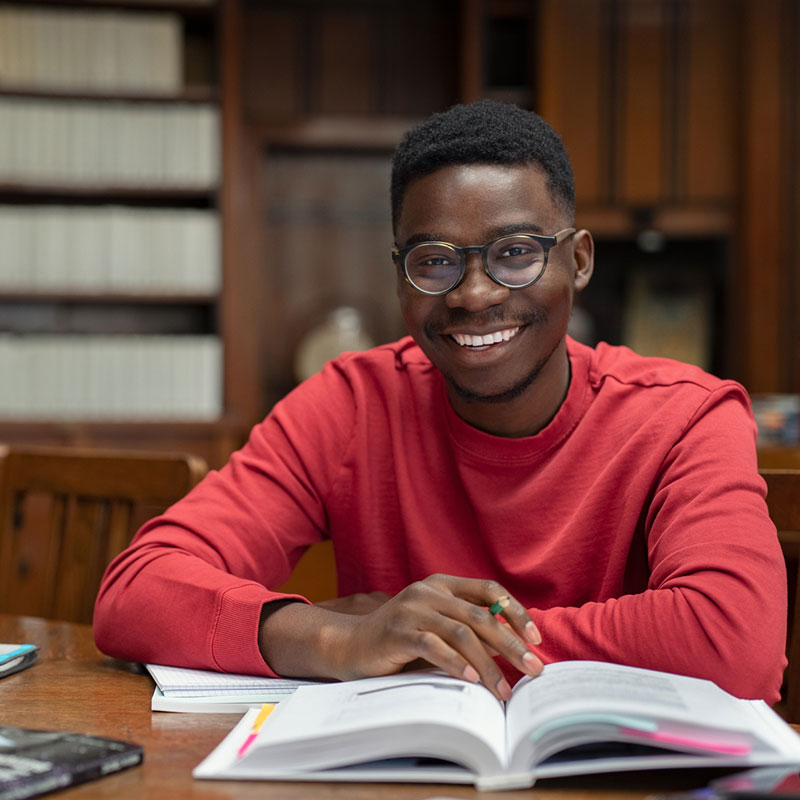 Study English for up to 11 months with the Short-term study visa
The short-term visa is for anyone over 16 years old who wants to study English in the UK for between six and 11 months.