Short-term study
(English language) visa
for English language courses
lasting six to eleven months
Short-term study visa: 6 - 11 months
The short-term visa is for anyone over 16 years old who wants to study English in the UK for between six and 11 months. This includes students from EU and EEA countries. All international students need to choose an accredited course provider before making a visa application. All centres with the British Council accreditation are suitable.  
If a student wants to study a different subject for longer than six months they need a Student visa. This includes an academic year or foundation course, or any programme that is not 100% English language. 
Key facts: Short-term study visa
No minimum level of English is required.

Students must be 16 years old or above when they arrive in the UK.

Students must have a plan to study at a UK institution with a government-approved accreditation. All British Council accredited language centres are suitable.

The visa is only valid for study at the institution that is named on the application form.

Students cannot work with this visa, but they can

volunteer.

The application costs GBP186, plus GBP470 fee for the

immigration health surcharge (see below).

Extensions: students can extend their original course booking up to the end of their visa validity period (maximum of 11 months).
Application process: Short-term study visa
When and where to apply:
Students can apply for a Short-term study visa up to three months before they travel.

They must apply from the country where they are living.
Immigration health surcharge
All students who apply for a visa for longer than six months must pay the immigration health surcharge as part of the online visa application. They will then be able to access national health services in the UK during their stay. This includes free doctors appointments and hospital services. For a visa that is valid for between six and 12 months, the cost is GBP470. The cost increases with the length of the visa. Use the government's immigration health surcharge calculator.
Required documents:
A current valid passport with a full blank page available for the visa.

A letter of confirmation from a UK government-approved accredited institution. This needs to include the course name, duration and cost, including accommodation. Students do not need to pay the full cost before making a visa application.

Details of where the student plans to stay in the UK. If accommodation is booked through the school, details including cost should be included in the confirmation letter.

Evidence of enough money to pay for course fees, accommodation and living costs.

Learn more about providing evidence

. Students do not need to pay the full course fees, travel or accommodation costs before applying.

Ce

rtified translations

 

are required for

 any documents 

that are

 not in 

English. See the guide to supporting documents on GOV.UK.

Students from some countries need to show evidence of a valid tuberculosis screening.

Check the list of countries on GOV.UK
Extra requirements for students under 18 years old:
Students must be 16 years old when they arrive in the UK to be eligible for the Short-term study visa.
Students who are under 18 years old must provide contact details for at least one parent or guardian in their home country.
If they are travelling on their own they must have written consent from both parents (or one parent if they have sole responsibility) or their legal guardian. Ask the language centre for a template letter to ensure this meets the requirements.
If they are travelling with an adult over 18 years old who is not their parent or guardian, they need to name the adult on the visa application. This name will appear on the student's visa. Two adults can be named on the application and the student must arrive with at least one of them.
Attending a visa application centre
After submitting the application form and required documents, most students need to book an appointment at their nearest UK visa application centre to provider biometric data: their photo and fingerprints. EEA nationals do not need to attend an application centre if they have a biometric chip in their passport. Instead, they scan their passport through an app. 
Check if local application centres are open
Most visa application centres are now open. Find a visa application centre to check. If local visa application centres are closed due to Covid-19, it is still possible to start the process online. See the UKCISA website for details. 
Attending a visa application interview
Students may be required to attend an interview. Students should check their emails regularly, including the 'junk' folder to ensure they do not miss the invitation. Students can contact their Sponsor institution for advice if they are preparing for an interview. 
Response times
Students can usually expect a response within three weeks. Some visa application centres offer a priority service for an additional fee, though service times are not guaranteed. Students should apply for their visa at the earliest possible opportunity, up to three months before their planned travel date.
COVID-19 INFORMATION
English language centres continue to welcome international students to the UK. The success of the UK's vaccination programme means students can travel with confidence. Some restrictions remain in place to keep everyone safe. There are different requirements for passengers arriving to the UK, depending on where they are travelling from. read more +
More on UK student visas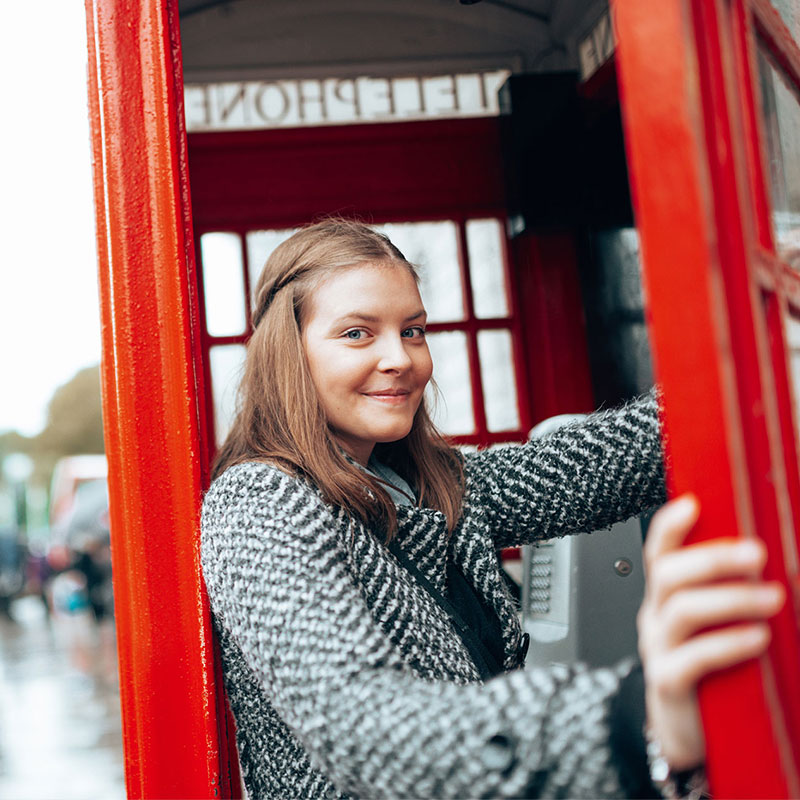 Study for up to 6 months
as a visitor
Many students can study in the UK for up to six months without a visa. Some nationalities need to apply for a Standard Visitor Visa in advance of their trip.