Four fam trips took place around StudyWorld spring, helping educational consultants find new UK partner schools and destinations for their students.
Agents participated from Portugal, Turkey, Romania, China, Germany, Uzbekistan, Japan, Spain, Italy, among other countries.
The four trips visited British Council accredited language centres in different parts of the UK: London, Cambridge, St. Albans, South West England and the North of England. Thanks to the Department for Business and Trade for supporting these trips.
___________________________________________
The South West trip took agents to Sherborne International, which was their base for three days. They met representatives from nearby schools, did day trips to Exeter and Bath, and enjoyed an afternoon tea and pub quiz. Here they are admiring the Georgian architecture in Bath: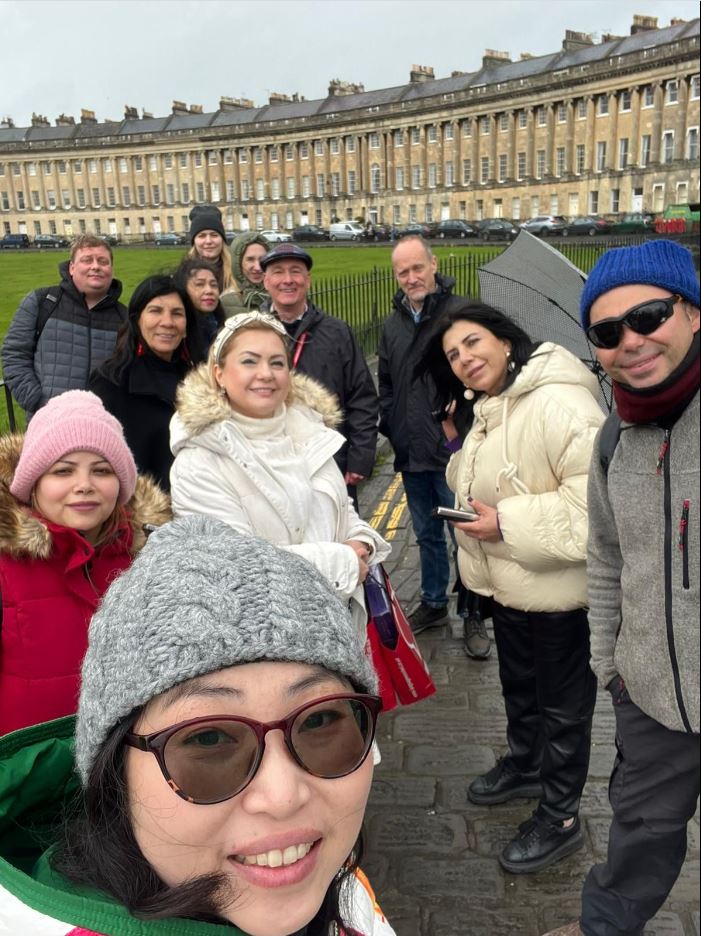 The English UK North fam trip took agents to some of the iconic cities of the North of England – Newcastle, Scarborough, York, Leeds, Manchester, Liverpool and Chester. Here they are at Clifford's Tower, part of the ruins of York's medieval castle, home to one thousand years of history: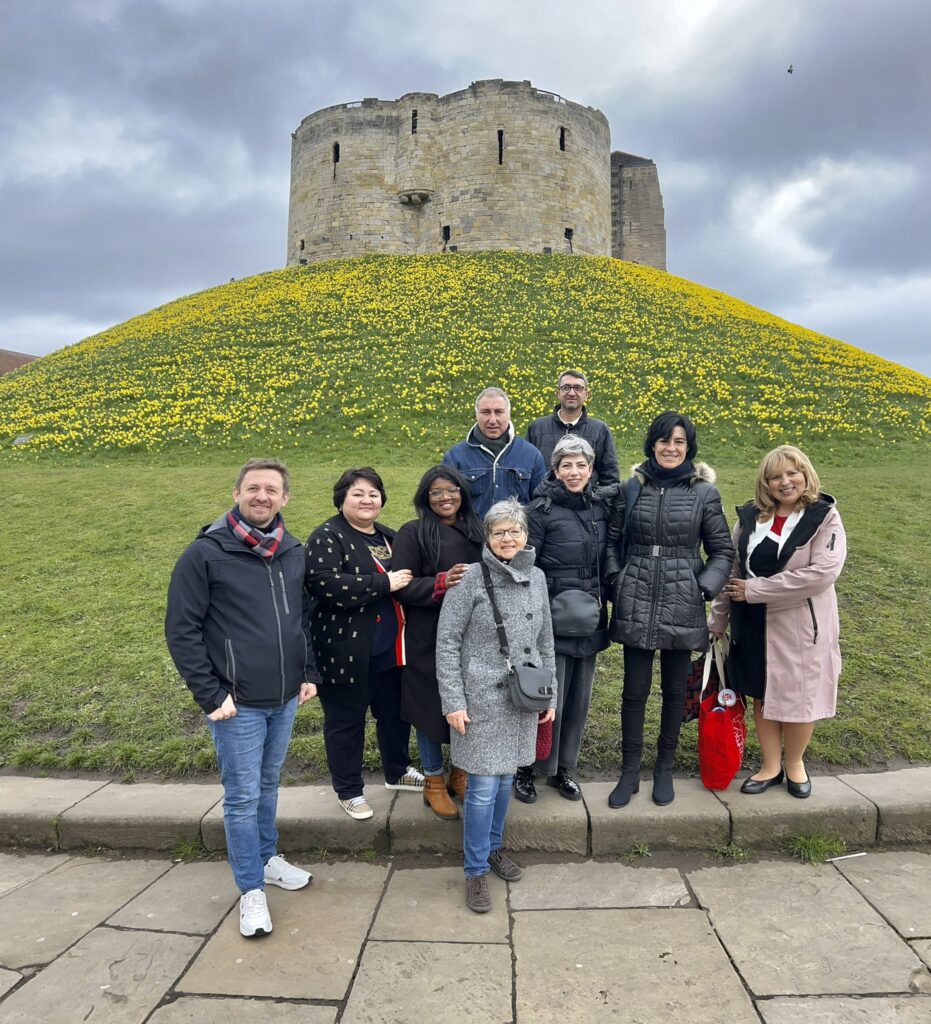 Meanwhile, other agents were travelling around the capital, find out more about study options in London and meeting school representatives: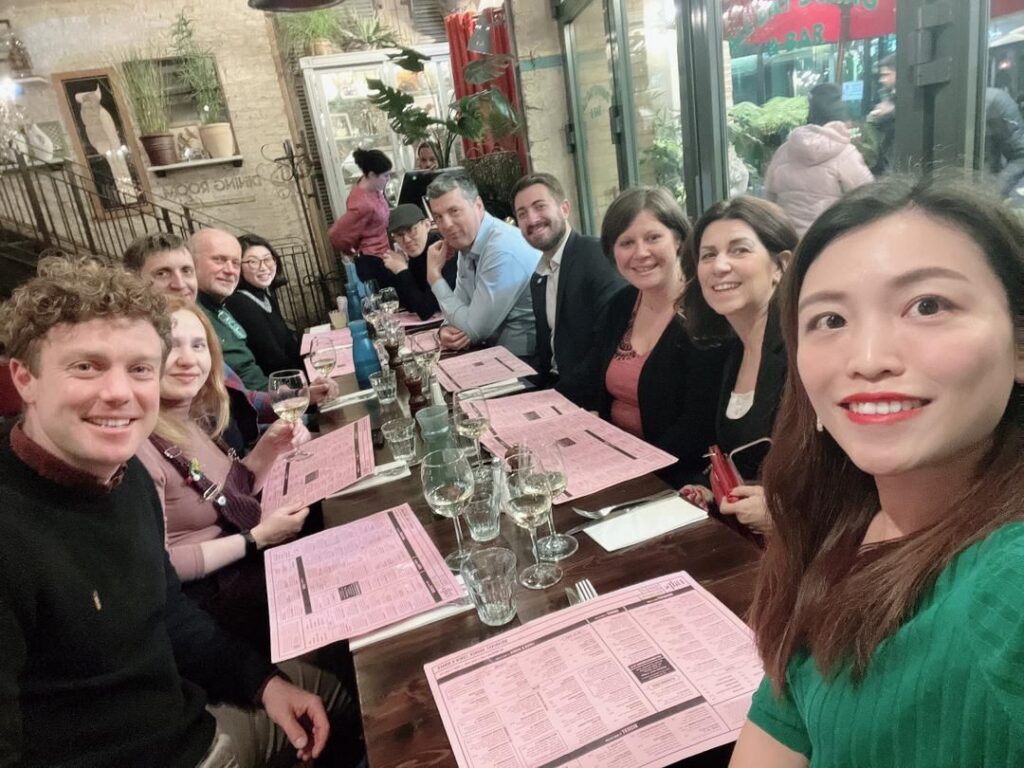 Bell English also hosted a group that visited their different centres in London, Oxfordshire, Cambridge and St Albans.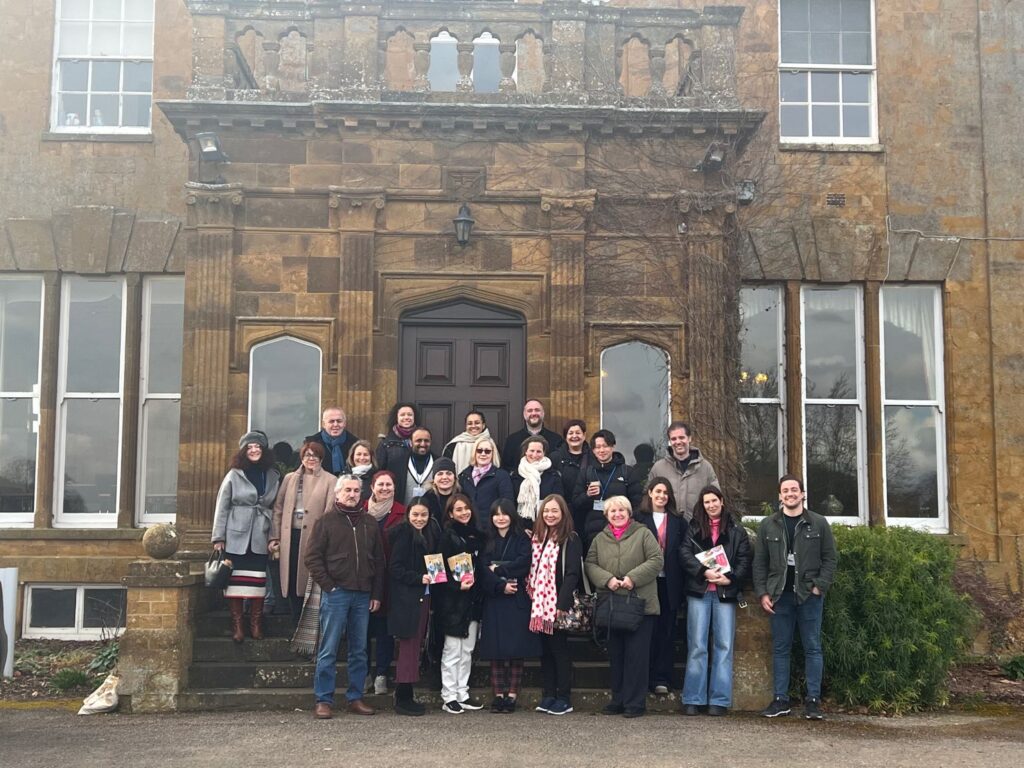 Are you interested in joining a future fam trip to visit English language schools in the UK?
Make sure you're signed up to the English UK agent mailing list to hear about upcoming fam trips and events.
If you'd like to meet UK school partners, join us online for StudyWorld autumn. You'll have up to 40+ online video meetings with representatives from English language schools around the UK.
Do you know someone who wants to study English in the UK?
We have lots of information to help you plan the trip.
Many students can study a short course in the UK without needing to apply for a visa before travel. Visit our visa information page to find out who needs a visa to study in the UK.
Not sure what course to choose? Find out about UK study options.